#985 - Should I Disconnect My Backup Drive When I'm Not Backing Up?
View Online:
https://newsletter.askleo.com/current-newsletter/
Newsletter FAQ & administration
To disconnect or not to disconnect
That is the question.
Whether 'tis nobler in the mind to suffer the slings and arrows of outrageous ransomware,
Or to take arms against a sea of troubles, and by backing up, end them.
OK, ok, deep appologies to Mr. Shakespeare, but the question remains: should you leave your external drives connected, perhaps risking ransomware, or disconnected, risking not having backups when you need them?
Should I Disconnect My Backup Drive When I'm Not Backing Up? has my strong opinion.
Also this week
Hiberfil.sys, Swapfile.sys, & Pagefile.sys
External drive not showing
Preparing for the very worst
Unallocated space
As always, links below.
TEH Podcast
This week Gary and I talked about encryption back doors, Gary's new iPhone and its irritations, and of course the usual cool stuff mixed with some self-promotion.
TEH 204: Encryption back doors, iPhone annoyances, Car play and cameras
•
Take care,
Featured Article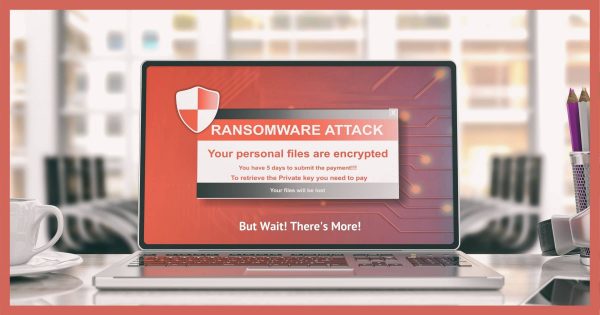 Some people disconnect their backup drive when not backing up because they fear ransomware. I explain why that's a Really Bad Idea.
Read: Should I Disconnect My Backup Drive When I'm Not Backing Up?
Also This Week on Ask Leo!
Ask Leo! on YouTube
Subscribe to Ask Leo! on YouTube to get the latest on YouTube.com. Your subscription (and "Likes") help others find Ask Leo!, and the answers they're looking for.
Saved! Backing Up with Macrium Reflect 8 - Online Course
Safety and security, all in a backup program? It's all about the peace of mind you get when you've got things backing up properly.
Over 40 easy-to-consume videos walking you through setting up, backing up, scheduling, restoring and more.
More details in the Ask Leo! store: Saved! Backing Up with Macrium Reflect 8 - Online Course
---
Support Ask Leo!
Ask Leo! is supported in part by people just like you! For as little as $2/month you can help, and view askleo.com without ads. For $5/month you'll also get the The Ask Leo! Tip of the Day
Here are examples of tips published this week:
Support Ask Leo! and become a patron for these and other exclusive benefits and discounts!
Other ways to support Ask Leo!.
Share Confident Computing!
Share the confidence: forward this (without your unsubscribe link at the bottom) to your friends! They'll thank you! (And so will I!)
Did someone forward this to you?
to get your own copy each week. It's FREE!
Become a Patron
Ask Leo! Books
Social & more!
✓ Facebook
✓ Twitter
✓ YouTube
More..
Other Projects....
Not All News Is Bad - Each day I look for one story in the current news of the day with a positive bent. Just one. And I share it.
HeroicStories Since 1999, HeroicStories brings diverse, international voices to the world ' reminding us that people are good, that individuals and individual action matter. Stories - new and old - are published twice a week.
7 Takeaways - I've resolved to read something of substance each day and identify one idea to "take away". Once a week I post the takeaways I've collected for the week.
leo.notenboom.org - My personal blog. Part writing exercise, part ranting platform, it's where I write about anything and everything and nothing at all.