You can use technology with confidence.
Headlines would have you believe technology is conspiring to relieve us of our privacy, community, time, and money — and that it's all out of our control.
Headlines would be wrong.
Certainly you can give up your privacy, isolate yourself from your community, waste your time, and throw away your money. But you don't have to. You can use today's technology safely, and with confidence.
That's where I come in.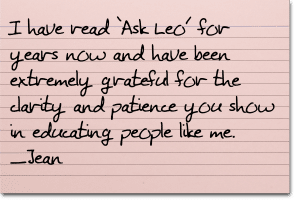 Sign up for my Confident Computing weekly newsletter and get a dose of clarity and confidence delivered directly to your inbox.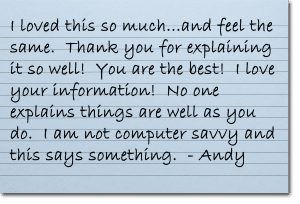 I'm Leo Notenboom, and I've been playing with technology since my first computing experience in 1976. I spent 18 years at Microsoft, where I saw the sausage being made — heck, I even made some of it myself! Since 2003, I've been using my experience and my love of technology to answer questions and deliver confidence online at Ask Leo!.
Each week, Confident Computing gives you more tools, tips, tricks, answers, and solutions to help you navigate today's complex world of technology and do so in a way that protects your privacy, your time, and your money, and even helps you better connect with the people around you.
In other words, I'll help you use technology with confidence.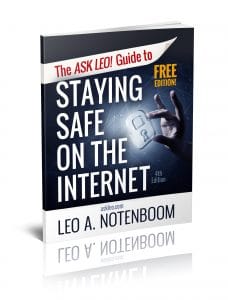 Subscribe for free today and claim your copy of The Ask Leo! Guide to Staying Safe on the Internet – FREE Edition. Culled from the articles published on Ask Leo! The Ask Leo! Guide to Staying Safe on the Internet – FREE Edition will help you identify the most important steps you can take to keep your computer, and yourself, safe as you navigate today's digital landscape.
It's completely FREE.