This week: Microsoft Office, more EaseUS Todo, and just what the heck do we mean by backup, anyway?
A couple of notes before the articles, though....
I Need Your Tips!
What are your favorite tips, speed-ups, shortcuts, and simple things people might not be aware of? What are your favorite "tips" for others regarding your computer, Windows, websites, and technology in general? I would love to share them in The Ask Leo! Tip of the Day.
A "tip" is a single item that's short, easy to describe, and easy to comprehend. The ideal tip is a simple solution that solves a problem or makes getting something done easier.
If I use your tip in The Ask Leo! Tip of the Day I'll give you a free subscription to it, if you don't already have one, and I'll (optionally) credit your name with the tip. If I get the same tip more than once, credit goes to the first.
Just hit reply, change the subject to "Tips!", and let me know.
I Need Your Words!
I'm in the process of (slowly) updating my special report What Those Words Mean ' Clearing Up Some Backup Confusion. Are there words not included there that confuse you when it comes to backing up? So much so that it, perhaps, prevents you from backing up? Let me know what those words are, and if they're not already in the book, and I add 'em, I'll give you a free copy when it's complete.
Hit "Reply", change the subject to "Words", and let me know.
I Need Your Likes!
OK, no, not really. I mean, they'd definitely be nice and all, but I know better than to base my self-esteem on social media ...
That being said I know a lot of people are on Facebook, and so am I. I've been trying to pay a little more attention to The Ask Leo! Facebook Page of late by dropping in both to post random things, ask the occasional question, respond to your comments, and whatever else makes sense.
Stop by, be social, and I'll try to do more of the same.
•
What's this business with renting software? It might be fine for businesses, but I can't afford to pay every year for the foreseeable future. Is it that much better that the payment is worthwhile?
When Microsoft introduced Office 365 as an annual subscription rather than a one-time purchase, I had the same reaction.
Then I did the math.
It turns out it's a pretty good deal.
Office from "a box"
Microsoft Office is still available the way you've purchased it in the past. Whether you want to buy the Professional or the Home and Student edition, you can spend a few hundred dollars and buy one copy. Instead of a literal box, it'll more likely be a download, but it's still a one-time purchase licensed to run on one computer.
No one is forcing you to change.
But you might want to think about it.
Office subscription
The option is to pay $99.991 per year for the Office 365 Home subscription.
There are two really interesting things about Office 365 Home subscription:
It's all of Office. Desktop editions of Word, Excel, PowerPoint, OneNote, and Outlook, as well as Publisher and Access (for PCs but not Macs), are all included.
You can install it on up to five computers! If you have five computers, it's effectively $20 per year per computer. Even if you only have two machines, you've cut the effective price in half. (The five computers can be Macs, PCs, or any combination.)
That last point alone makes it really hard to compare against the package product, which can be installed on only one machine.
There is a cheaper subscription: $69.99 per year, but it can be installed on only one machine.
The subscription models also throw in a terrabyte of OneDrive storage, as well as a bunch of Skype minutes for calling traditional mobile and landlines.
In comparison, Office Home and Student includes four basic Office applications: Word, Excel, Powerpoint, and OneNote, can be installed on exactly one computer, does not include any of the OneDrive or Skype additions, and costs a one-time payment of $149.99.
The same product
Make no mistake. It's not a different product. It's not "that much better." It's the same product.
Even for a single computer, I think it's pretty cool. You're always guaranteed the latest and greatest versions and features of these key applications.
But if you're in a home like mine, with at least two different people running at least three or four different computers, all of a sudden it becomes really appealing. If you've got a mixed household (again, as I do), you install the Mac version of Office on a Mac and the Windows version of Office on a Windows machine … up to five different machines.
It doesn't take five machines to make the numbers work. In my opinion, it's almost a no-brainer as soon as you have two or more computers.
While a subscription may feel kind of "icky" (for lack of a better term), once you get past that initial reaction, in my opinion it's a really good deal.
Of course there is risk
Let's acknowledge the risk: Microsoft could raise the price.
In the three or four years since the option's been available, that hasn't happened.
There's also nothing that says you have to subscribe forever. If you don't like it, you don't renew. You make your choice every year, if you like.
To me, getting all of Microsoft Office on five machines for $100 a year is a clear and obvious choice.
Do the math
I'm not suggesting you get the Office 365 subscription. I'm also not suggesting you go the one-time purchase route.
I'm suggesting you do the math.
Don't let the fact that it's a subscription spook you away from what may very well be a more cost-effective solution. Choose what's right for you by more objective standards than "I don't like subscriptions".
And while you're at it, be sure to factor in OpenOffice and LibreOffice, both of which are free. In many (though not all) cases, they can be suitable alternatives as well.
Related Links & Comments: Is a Microsoft Office Subscription Worth It?
https://askleo.com/3440
•
•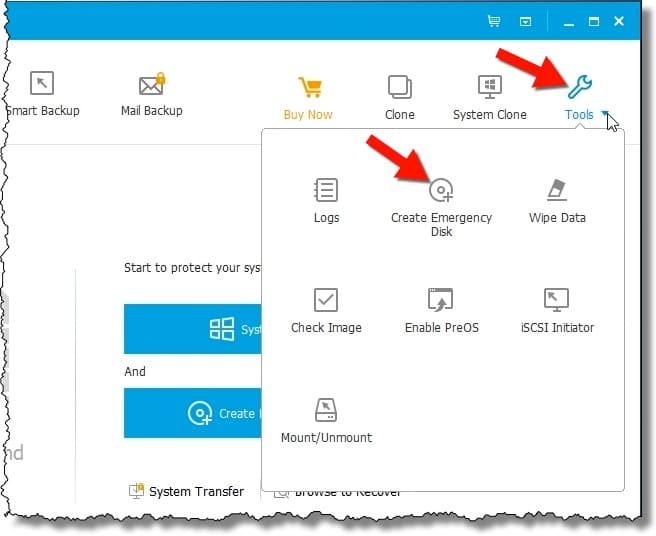 In a prior article, we created a system image backup using the free version of EaseUS Todo. That's by far the most important first step.
Now it's time to prepare for the day we might need to restore that image.
It's time to create an "Emergency Disk", as EaseUS calls it.
Continue Reading: Creating an EaseUS Todo Emergency Disk
https://askleo.com/29683
•
Backing up is incredibly important, and it's something I harp on a lot.
It also confuses a lot of people with its esoteric terminology and concepts.
In this article, I'm going to tackle the most fundamental term of all: "backup".
Continue Reading: Just What Is a Backup, Anyway?
https://askleo.com/29690
•
A feature exclusively available to Ask Leo! Patrons Bronze level & above.
•
More Ask Leo!
Become a Patron
Books - Business - Glossary
Facebook - YouTube - More..
•
Leo's Other Projects....
HeroicStories
Since 1999, HeroicStories brings diverse, international voices to the world ' reminding us that people are good, that individuals and individual action matter. Stories - new and old - are published twice a week.
Not All News Is Bad - Each day I look for one story in the current news of the day with a positive bent. Just one. And I share it.
leo.notenboom.org - My personal blog. Part writing exercise, part ranting platform, it's where I write about anything and everything and nothing at all.
•
Help Ask Leo! Just forward this message, in its entirety (but without your unsubscribe link below) to your friends. Or, just point them at https://newsletter.askleo.com for their own FREE subscription!
Newsletter contents Copyright © 2017,
Leo A. Notenboom & Puget Sound Software, LLC.
Ask Leo! is a registered trademark ® of Puget Sound Software, LLC