#994 - 10 Ways to Make Windows 10 and 11 Faster
View Online:
https://newsletter.askleo.com/current-newsletter/
Newsletter FAQ & administration
I feel the need...
OK, you know the rest of the quote by now. Speed. No matter what we do, it seems like our computer's just never fast enough. Worse, it seems to slow down over time!
There are a number of things you can look into to squeeze as much speed as possible out of your PC.
10 Ways to Make Windows 10 and 11 Faster has some ideas.
Also this week
Password protecting a folder
Why I back up - an example
Uninstalling Windows?
Recovering an Outlook.com account
As always, links below.
This month's store coupon
Is HOHOHOHO (that's 4 HO's). 20% off everything in the Ask Leo! store.
TEH Podcast
Back in January, 2024.
•
Take care,
Featured Article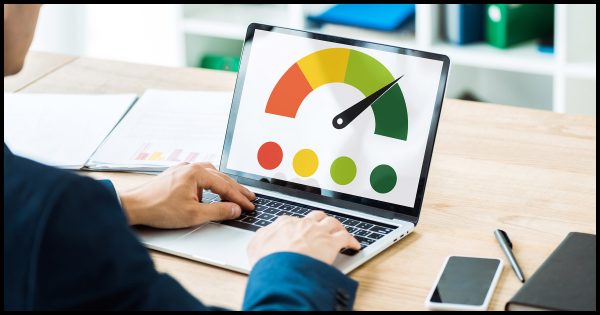 Computers slow down for many reasons. I'll review some of the steps you can take to speed yours up again.
Read: 10 Ways to Make Windows 10 and 11 Faster
Also This Week on Ask Leo!
Keeping data secure is important. Being able to password-protect a folder seems an obvious approach. Unfortunately, it's not that simple.
Read: Can I Password Protect a Folder?
This Is Why I Back Up
Putting things in digital form means more safety nets.

Here's another example of why going digital enables a level of backup safety that single originals simply can't achieve.
Read: This Is Why I Back Up
After trying the latest version of Windows, you might find that it's not your cup of tea. What then? Well, it's not really an "uninstall"... it's more of a replacement.
Read: How Do I Uninstall Windows?
Ask Leo! on YouTube
Subscribe to Ask Leo! on YouTube to get the latest on YouTube.com. Your subscription (and "Likes") help others find Ask Leo!, and the answers they're looking for.
All About OneDrive - Online Course
OneDrive is both incredibly powerful and at times incredibly confusing. It includes a bucket-load of features to help you back up, share, collaborate, stay safe, and more.
All About OneDrive covers OneDrive's features and its peculiarities so you can use it to the fullest.
The sale ends soon!
Normally $39.97, the sale price for another week remains $19.97. (Silver level patrons and above: All About OneDrive is included in your patronage. If you don't see it in your My Account page, just ask.)
More details in the Ask Leo! store: All About OneDrive - Online Course
---
Support Ask Leo!
Ask Leo! is supported in part by people just like you! For as little as $2/month you can help, and view askleo.com without ads. For $5/month you'll also get the The Ask Leo! Tip of the Day
Here are examples of tips published this week:
Support Ask Leo! and become a patron for these and other exclusive benefits and discounts!
Other ways to support Ask Leo!.
Share Confident Computing!
Share the confidence: forward this (without your unsubscribe link at the bottom) to your friends! They'll thank you! (And so will I!)
Did someone forward this to you?
to get your own copy each week. It's FREE!
Become a Patron
Ask Leo! Books
Social & more!
✓ Facebook
✓ Mastodon
✓ YouTube
More..
Other Projects....
Not All News Is Bad - Each day I look for one story in the current news of the day with a positive bent. Just one. And I share it.
HeroicStories Since 1999, HeroicStories brings diverse, international voices to the world ' reminding us that people are good, that individuals and individual action matter. Stories - new and old - are published twice a week.
7 Takeaways - I've resolved to read something of substance each day and identify one idea to "take away". Once a week I post the takeaways I've collected for the week.
leo.notenboom.org - My personal blog. Part writing exercise, part ranting platform, it's where I write about anything and everything and nothing at all.