#990 - Why Can't I Talk to a Real Person?
View Online:
https://newsletter.askleo.com/current-newsletter/
Newsletter FAQ & administration
Remember Facebook?
Just a reminder that Ask Leo! is on Facebook. Not only are new articles auto-posted there, but I also watch for questions and comments, and occasionally post news I think is important. I also post the occasional bit of humor. Check it out!
PS: I know not everyone is on Facebook. Really. I know. You don't have to tell me.
(Sorry, but every time I mention Facebook I get a slew of folks telling me how proud they are not to be on it. Great! But please trust me, I know.)
People. People who need people.
It's the bane of so many online services. You need help, and you want to talk to someone at that service to get your issue resolved.
Except there's no one to talk to. At best perhaps a chat-bot, and most commonly forums where users just as frustrated as you try to help each other.
This week's featured article,Why Can't I Talk to a Real Person?, Has the whys and what to do about it.
Also this week
Forward to everyone you know! NO!
Restoring backup images. Yes!
Enable File History. Sure!
About:blank. What?
As always, links below.
TEH Podcast
This week Gary and I discuss our experiences with AI, such as using it for sales pages and idea generation, as well as AI-powered surveillance. And of course we talked about the upgrades in (and simplification of) Apple's product line. As always we share a couple of recommendations, and highlights from our own sites.
TEH 208: Apple Computer models. Local AI vs. Cloud Servers. Creative ChatGPT and surveillance.
•
Take care,
Featured Article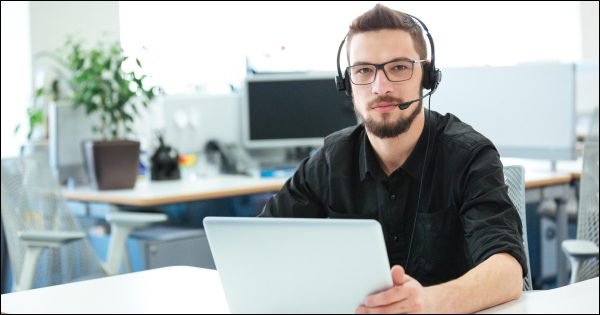 There are many reasons you're more likely to be directed to online and self-help resources than talk to a real person.
Read: Why Can't I Talk to a Real Person?
Also This Week on Ask Leo!
We often get forwarded email warning us about everything from lost children to free money to crooked politicians. They're mostly bogus, and they're known as urban legends. Here's how to tell.
Read: Why Shouldn't I "Forward to Everyone You Know"?
Ask Leo! on YouTube
Subscribe to Ask Leo! on YouTube to get the latest on YouTube.com. Your subscription (and "Likes") help others find Ask Leo!, and the answers they're looking for.
All About OneDrive - Online Course
OneDrive is both incredibly powerful and at times incredibly confusing. It includes a bucket-load of features to help you back up, share, collaborate, stay safe, and more.
All About OneDrive covers OneDrive's features and its peculiarities so you can use it to the fullest.
The course is 95% complete, so it's still on sale!
Normally $39.97, the sale price for the next couple of weeks remains $19.97. (Silver level patrons and above: All About OneDrive is included in your patronage. If you don't see it in your My Account page, just ask.)
More details in the Ask Leo! store: All About OneDrive - Online Course
---
Support Ask Leo!
Ask Leo! is supported in part by people just like you! For as little as $2/month you can help, and view askleo.com without ads. For $5/month you'll also get the The Ask Leo! Tip of the Day
Here are examples of tips published this week:
Support Ask Leo! and become a patron for these and other exclusive benefits and discounts!
Other ways to support Ask Leo!.
Share Confident Computing!
Share the confidence: forward this (without your unsubscribe link at the bottom) to your friends! They'll thank you! (And so will I!)
Did someone forward this to you?
to get your own copy each week. It's FREE!
Become a Patron
Ask Leo! Books
Social & more!
✓ Facebook
✓ Mastodon
✓ YouTube
More..
Other Projects....
Not All News Is Bad - Each day I look for one story in the current news of the day with a positive bent. Just one. And I share it.
HeroicStories Since 1999, HeroicStories brings diverse, international voices to the world ' reminding us that people are good, that individuals and individual action matter. Stories - new and old - are published twice a week.
7 Takeaways - I've resolved to read something of substance each day and identify one idea to "take away". Once a week I post the takeaways I've collected for the week.
leo.notenboom.org - My personal blog. Part writing exercise, part ranting platform, it's where I write about anything and everything and nothing at all.