#988 - How Websites Remember You: Diving into Cookies & More
View Online:
https://newsletter.askleo.com/current-newsletter/
Newsletter FAQ & administration
Remember Me?
Were it not for cookies, logging in to a website once wouldn't be enough; you'd have to login again for every page you visited.
But remembering you is becomeing ever so slightly more complicated with the advent of passkeys. Not that the cookies are changing, but how you sign in might start feeling like you've been remembered ... because in a way you have.
How Websites Remember You: Diving into Cookies & More has the details.
Also this week
Constant disk activity
Sign in with Facebook considered risky
Wait. Just ... wait
Boosting battery life
As always, links below.
TEH Podcast
This week: AI playing Diplomacy (the game), a podcast (not ours) where one of the guests is 100% AI, a cute Disney robot, and why perhaps robots might be better off NOT trying to look human. All that, generating oxygen on Mars, things we think are cool, and more.
TEH 206: AI is smart and dumb. Robots can be cute. And Passkeys.
*
Take care,
Featured Article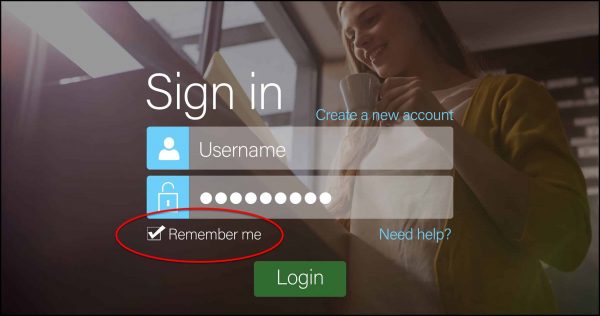 Websites remember that you signed in previously both as a convenience and as a way to make using the site possible.
Read: How Websites Remember You: Diving into Cookies & More
Also This Week on Ask Leo!
Wait.
Sometimes, doing nothing is the best approach.

In which I diagnose an issue online and come to an interesting conclusion.
Read: Wait.
Ask Leo! on YouTube
Subscribe to Ask Leo! on YouTube to get the latest on YouTube.com. Your subscription (and "Likes") help others find Ask Leo!, and the answers they're looking for.
Wait

In which I wait a bit diagnose an issue online, leading me to an interesting conclusion.
Watch: Wait
Saved! Backing Up with Macrium Reflect 8 - Online Course
Safety and security, all in a backup program? It's all about the peace of mind you get when you've got things backing up properly.
Over 40 easy-to-consume videos walking you through setting up, backing up, scheduling, restoring and more.
More details in the Ask Leo! store: Saved! Backing Up with Macrium Reflect 8 - Online Course
---
Support Ask Leo!
Ask Leo! is supported in part by people just like you! For as little as $2/month you can help, and view askleo.com without ads. For $5/month you'll also get the The Ask Leo! Tip of the Day
Here are examples of tips published this week:
Support Ask Leo! and become a patron for these and other exclusive benefits and discounts!
Other ways to support Ask Leo!.
Share Confident Computing!
Share the confidence: forward this (without your unsubscribe link at the bottom) to your friends! They'll thank you! (And so will I!)
Did someone forward this to you?
to get your own copy each week. It's FREE!
Become a Patron
Ask Leo! Books
Social & more!
✓ Facebook
✓ Twitter
✓ YouTube
More..
Other Projects....
Not All News Is Bad - Each day I look for one story in the current news of the day with a positive bent. Just one. And I share it.
HeroicStories Since 1999, HeroicStories brings diverse, international voices to the world ' reminding us that people are good, that individuals and individual action matter. Stories - new and old - are published twice a week.
7 Takeaways - I've resolved to read something of substance each day and identify one idea to "take away". Once a week I post the takeaways I've collected for the week.
leo.notenboom.org - My personal blog. Part writing exercise, part ranting platform, it's where I write about anything and everything and nothing at all.