#981 - How Do I Use Two Google Accounts at the Same Time?
View Online:
https://newsletter.askleo.com/current-newsletter/
Newsletter FAQ & administration
FALLSHERE
That's this month's coupon for newsletter subscribers to get 20% off anything in the Ask Leo! store.
Google Juggling
It's not uncommon to have more than one Google account. I know I have several, though I'll admit I'm an extreme case.
If you do have more than one, Google actually makes it relatively easy to use them both (or all) at the same time. It's also easy to get a little confused as to which account you're using for what.
I review the official way to do it, and then what I actually do instead, in How Do I Use Two Google Accounts at the Same Time?)
Also this week
Uninstalling stuff. (The stuff you don't need.)
Recording stuff. (The stuff that helps re-create a problem.)
Touching stuff. (The touchpad, specifically, and turning it off.)
Naming stuff. (The basics: parts of a Windows window.)
As always, links below.
TEH Podcast
We're back! This week Gary and I discussed one of the frustrating side-effects of using a VPN while traveling (and whether it's really needed). We also took on the passphrase/password debate, and AARP's bad recommendation.
*
Take care,
Featured Article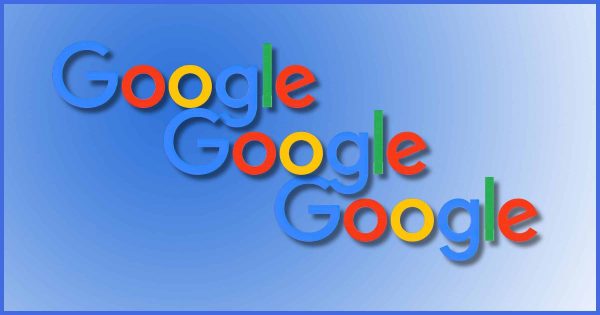 It's possible to use more than one Google account at the same time, though it's easy to lose track of which one you're in.
Read: How Do I Use Two Google Accounts at the Same Time?
Also This Week on Ask Leo!
One way to reclaim space (and occasionally even performance) is to uninstall software you don't need. I'll review important places to help you do just that.
Read: Uninstalling Software You Don't Need
It's useful to know the names and functions of the various parts of an application window.
Read: Basics: Window Parts
Ask Leo! on YouTube
Subscribe to Ask Leo! on YouTube to get the latest on YouTube.com. Your subscription (and "Likes") help others find Ask Leo!, and the answers they're looking for.
Saved! Backing Up with Macrium Reflect 8 - Online Course
Safety and security, all in a backup program? It's all about the peace of mind you get when you've got things backing up properly.
Over 40 easy-to-consume videos walking you through setting up, backing up, scheduling, restoring and more.
More details in the Ask Leo! store: Saved! Backing Up with Macrium Reflect 8 - Online Course
---
Support Ask Leo!
Ask Leo! is supported in part by people just like you! For as little as $2/month you can help, and view askleo.com without ads. For $5/month you'll also get the The Ask Leo! Tip of the Day
Here are examples of tips published this week:
Support Ask Leo! and become a patron for these and other exclusive benefits and discounts!
Other ways to support Ask Leo!.
Share Confident Computing!
Share the confidence: forward this (without your unsubscribe link at the bottom) to your friends! They'll thank you! (And so will I!)
Did someone forward this to you?
to get your own copy each week. It's FREE!
Become a Patron
Ask Leo! Books
Social & more!
✓ Facebook
✓ Twitter
✓ YouTube
More..
Other Projects....
Not All News Is Bad - Each day I look for one story in the current news of the day with a positive bent. Just one. And I share it.
HeroicStories Since 1999, HeroicStories brings diverse, international voices to the world ' reminding us that people are good, that individuals and individual action matter. Stories - new and old - are published twice a week.
7 Takeaways - I've resolved to read something of substance each day and identify one idea to "take away". Once a week I post the takeaways I've collected for the week.
leo.notenboom.org - My personal blog. Part writing exercise, part ranting platform, it's where I write about anything and everything and nothing at all.