#979 - How to Fix Windows Not Recognizing USB Device
View Online:
https://newsletter.askleo.com/current-newsletter/
Newsletter FAQ & administration
Reminders
Just a reminder that in addition to this newsletter, and of course the askleo.com website, I do play around in a couple of other places as well:
The Ask Leo! Facebook page. I've been trying to be a little more active here of late.
Ask Leo! on Mastodon. If I had my way, I'd choose Mastodon as the text-based social media platform I'd want to see succeed. There are so many alternatives right now, the jury's still out. But you'll find me here.
I'm playing with many others, of course, but it's hard to know where to focus my efforts. For now, those are the two that, for Ask Leo!, at least, are getting my attention.
Pesky USB
This week's featured article is a checklist for dealing with problematic USB devices.
I think we've all been there. You plug in a USB device and ... nothing. Or something, but not the something you were expecting.
USB is great, when it works (which, thankfully, is most of the time these days), but How to Fix Windows Not Recognizing USB Device should help when it doesn't.
Also this week
My update to the question of updating to Windows 11.
My list of things your sysadmin can do that you might not realize.
My advice on how to stop (er... slow down) spam.
My suggestion on what to do with a random wireless network you might conenect to.
As always, links below.
TEH Podcast
We're off for a couple of weeks, as we sneak in some last minute summer travel
•
Take care,
Featured Article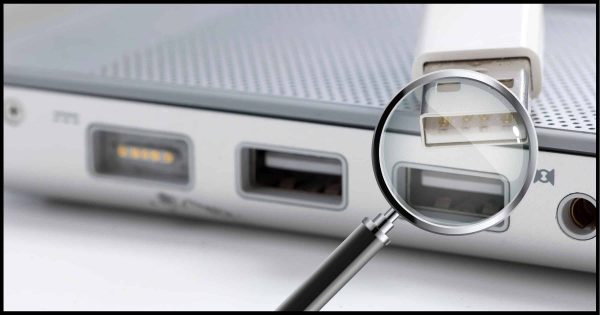 A checklist to resolve Windows not recognizing USB devices.
Read: How to Fix Windows Not Recognizing USB Device
Also This Week on Ask Leo!
Windows 11 is out to much fanfare, hype, and confusion. Unless you have specific reasons, you don't need to upgrade yet, but there's also no reason to avoid it.
Read: Should I Update to Windows 11?
Ask Leo! on YouTube
Subscribe to Ask Leo! on YouTube to get the latest on YouTube.com. Your subscription (and "Likes") help others find Ask Leo!, and the answers they're looking for.
Saved! Backing Up with Macrium Reflect 8 - Online Course
Safety and security, all in a backup program? It's all about the peace of mind you get when you've got things backing up properly.
Over 40 easy-to-consume videos walking you through setting up, backing up, scheduling, restoring and more.
More details in the Ask Leo! store: Saved! Backing Up with Macrium Reflect 8 - Online Course
---
Support Ask Leo!
Ask Leo! is supported in part by people just like you! For as little as $2/month you can help, and view askleo.com without ads. For $5/month you'll also get the The Ask Leo! Tip of the Day
Here are examples of tips published this week:
Support Ask Leo! and become a patron for these and other exclusive benefits and discounts!
Other ways to support Ask Leo!.
Share Confident Computing!
Share the confidence: forward this (without your unsubscribe link at the bottom) to your friends! They'll thank you! (And so will I!)
Did someone forward this to you?
to get your own copy each week. It's FREE!
Become a Patron
Ask Leo! Books
Social & more!
✓ Facebook
✓ Twitter
✓ YouTube
More..
Other Projects....
Not All News Is Bad - Each day I look for one story in the current news of the day with a positive bent. Just one. And I share it.
HeroicStories Since 1999, HeroicStories brings diverse, international voices to the world ' reminding us that people are good, that individuals and individual action matter. Stories - new and old - are published twice a week.
7 Takeaways - I've resolved to read something of substance each day and identify one idea to "take away". Once a week I post the takeaways I've collected for the week.
leo.notenboom.org - My personal blog. Part writing exercise, part ranting platform, it's where I write about anything and everything and nothing at all.