#970 - What Is a Passkey?
View Online:
https://newsletter.askleo.com/current-newsletter/
Newsletter FAQ & administration
Something new for Patrons
If you're a Silver or Gold level patron, A) Thank you! and B) you should have received an email from me last week with my latest experiment: behind-the-scenes videos just for you. If you haven't drop me a line.
And a reminder, besides upcoming behind-the-scenes stuff, Silver and Gold patrons ($15/mo or more) also get any digital book or online course I create. Just ask for the one you want.
Not a patron? sign up here! Thanks!
Passkeys?
Passwords are horrible, but there's hope on the horizon in the form of Passkeys. They're ... different. And, as counter-intuitive as it might sound, they're both easier to use and more secure.
I'm stoked. In part because I've been using something very much like them to access my own servers for years.
This week's featured article is a high-level overview: What Is a Passkey?
Also this week
Editing replies.
The question I get the most. Still.
Debunking an excuse to avoid two-factor authentication.
Email headers in Gmail - the stuff you don't normally see.
As always, links below.
TEH Podcast
Gary and I talked some more about the drama over at Reddit, and how it probably relates to AI. Cortana's going away, so ... what makes a voice assistant useful? Energy from thin air?
All that and photographic proof Gary and I were in the same place last week at: TEH 196: Reddit again. Voice assistants. Energy from air and flying cars.
•
Take care,
Featured Article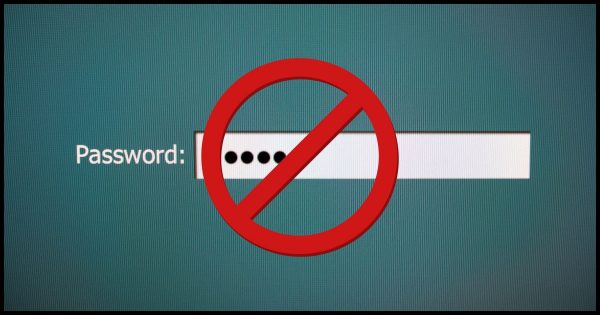 What Is a Passkey?
A more secure, more convenient alternative to passwords.
Passkeys are a new form of authentication that promise to be both easier and more secure.
Read: What Is a Passkey?
Also This Week on Ask Leo!
Edit a reply before sending it. Clean up your message, remove email addresses, and more.
Read: How Do I Edit a Reply?
Ask Leo! on YouTube
Subscribe to Ask Leo! on YouTube to get the latest on YouTube.com. Your subscription (and "Likes") help others find Ask Leo!, and the answers they're looking for.
Saved! Backing Up with Macrium Reflect 8 - Online Course
Safety and security, all in a backup program? It's all about the peace of mind you get when you've got things backing up properly.
Over 40 easy-to-consume videos walking you through setting up, backing up, scheduling, restoring and more.
More details in the Ask Leo! store: Saved! Backing Up with Macrium Reflect 8 - Online Course
---
Support Ask Leo!
Ask Leo! is supported in part by people just like you! For as little as $2/month you can help, and view askleo.com without ads. For $5/month you'll also get the The Ask Leo! Tip of the Day
Here are examples of tips published this week:
Support Ask Leo! and become a patron for these and other exclusive benefits and discounts!
Other ways to support Ask Leo!.
Share Confident Computing!
Share the confidence: forward this (without your unsubscribe link at the bottom) to your friends! They'll thank you! (And so will I!)
Did someone forward this to you?
to get your own copy each week. It's FREE!
Become a Patron
Ask Leo! Books
Social & more!
✓ Facebook
✓ Twitter
✓ YouTube
More..
Other Projects....
Not All News Is Bad - Each day I look for one story in the current news of the day with a positive bent. Just one. And I share it.
HeroicStories Since 1999, HeroicStories brings diverse, international voices to the world ' reminding us that people are good, that individuals and individual action matter. Stories - new and old - are published twice a week.
7 Takeaways - I've resolved to read something of substance each day and identify one idea to "take away". Once a week I post the takeaways I've collected for the week.
leo.notenboom.org - My personal blog. Part writing exercise, part ranting platform, it's where I write about anything and everything and nothing at all.